Greetings to each of you! I am Dr. Makendra Mitchell, and I serve as a counselor for Thomas E. Edwards Sr. High School, which we affectionately call "The Tiger's Den." As a school counselor, it is my desire and ultimate goal to serve the students of SCCSD to the best of my ability. To accomplish this task, much time is spent educating our students about their academic success, overall character, and social and emotional health. As the students and I work together to prepare them for their future endeavors, we also focus intently on college preparation and career awareness. It has been my pleasure to serve our students for the past twelve years, and I look forward to us continuing to grow and learn together.
Hello Everyone! I am Latoshia Lewis, I serve at Thomas Edwards Sr. High School as the 9th and 10th-grade Counselor. I have been an educator for 15 years, 8 of those years as a School Counselor, where I have worked on every level K-
12.
I am elated to be a part of the Tiger Family! My Counseling Philosophy is Every child has Greatness in them. It takes nurturing, love, and guidance to bring the best out our children, and we have been assigned the task for such a time as this. I am looking forward to having a great and successful academic year!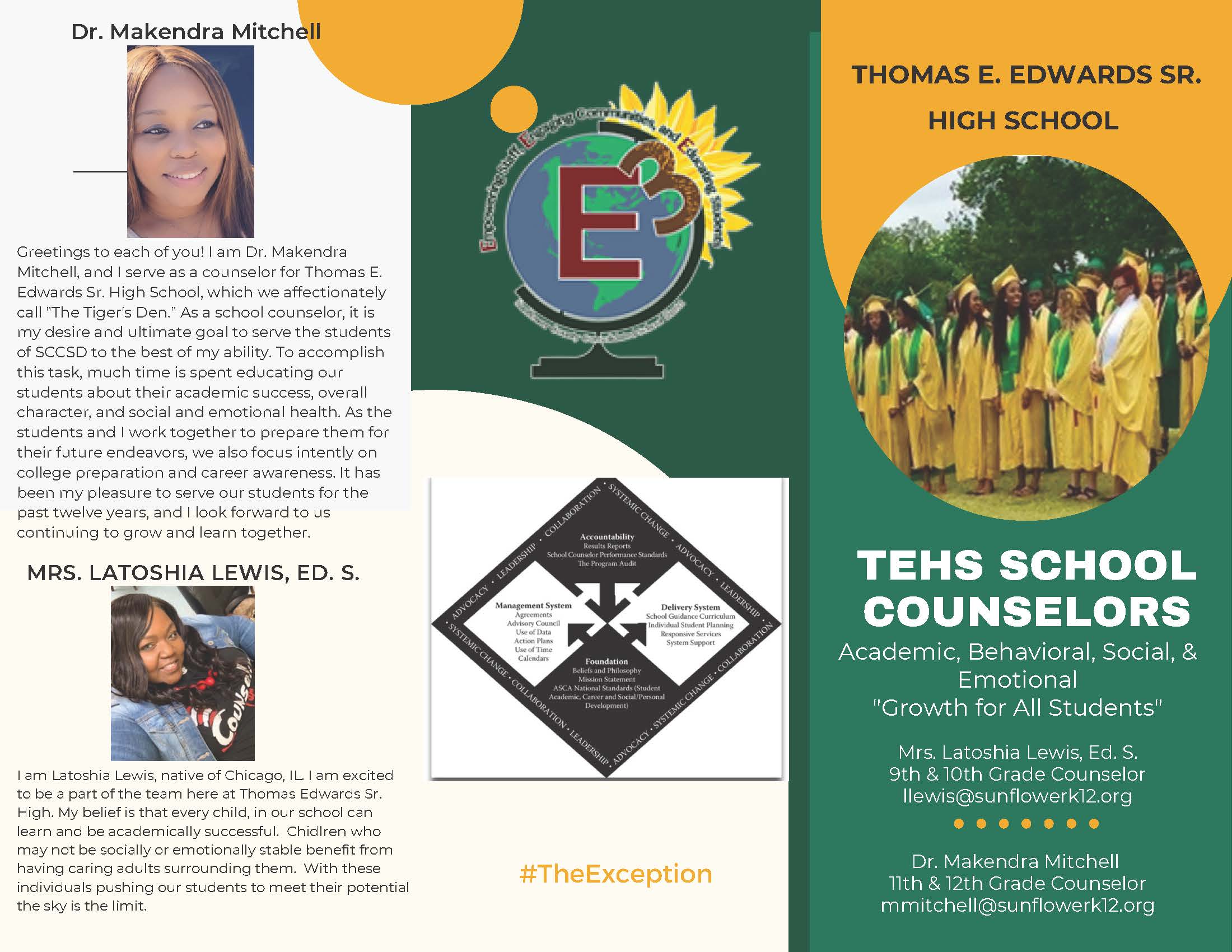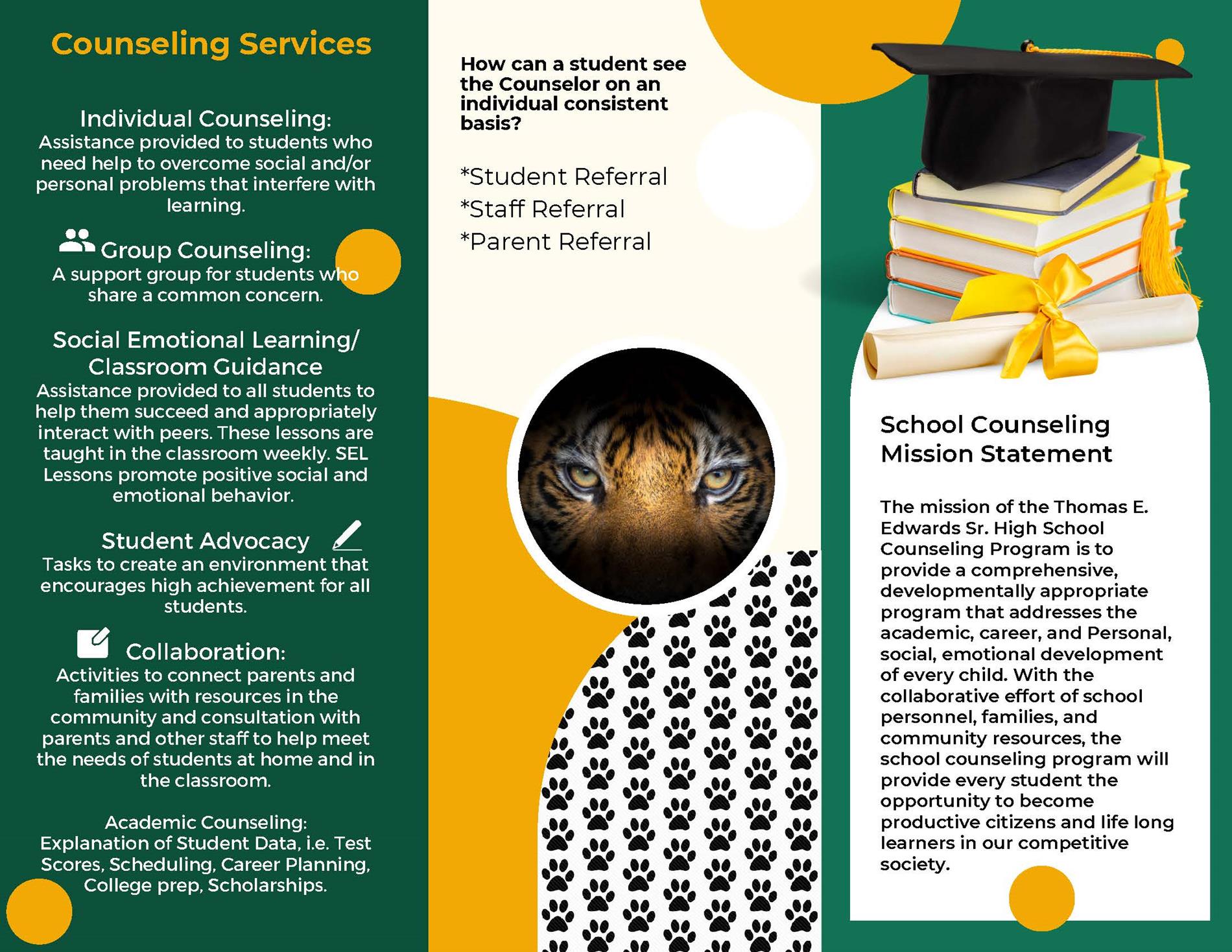 Dr. Makendra Mitchell
360 L. F. Packer Drive Ruleville, MS 38771
Phone: (662) 756-4757/ Fax: (662) 756-0052